Jardin des Bijoux takes action for our Planet

Since May 2021, for each new order placed in our store, a tree is planted around the world with our partner Ecologi. Indulge yourself with jewelry and at the same time make an eco-responsible action for our Planet!

In addition to always offering you quality jewelry with low ecological impact packaging, we are now participating in this collective effort with your support, to reduce our carbon footprint.

It is possible to consume better while enjoying yourself!
How does it work?

It's simple: when you place an order at Jardin des Bijoux, we donate a part of the amount of your order to our partner Ecologi, who is committed to planting a tree with Eden Reforestation Projects. The location of each tree planted is geolocated in a forest on Earth, and you can follow the growth of the trees planted. To follow the progress of your eco-responsible gesture, go to the page: www.ecologi.com/jardindesbijoux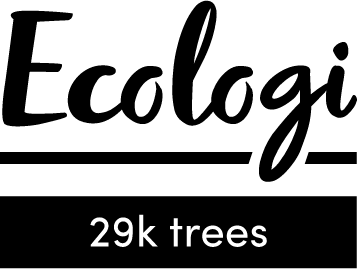 Why plant trees?

Deforestation is a scourge for our environment. It is responsible for 17% of CO2 emissions, which in turn are responsible for global warming. Moreover, trees feed us, improve water quality and are the habitat of millions of living beings.
Since the launch of Ecologi, no less than 12 million units have been planted by local communities. We sincerely want to invest and support this ecological cause.
There are enough solutions today to fight climate change that, if we support them, we can reverse 30 years of carbon damage by avoiding 1,500 billion tons of CO2.

This is our chance: together, let's make this planet green again!
If we are able to do this today, it is thanks to the support and guidance of each of you since our inception. That's why we take the opportunity of this article to say, on behalf of the whole team of Le Jardin des Bijoux: a big THANK YOU!